Processed water. Superior cleaning.
A Ceccato World Exclusive
ExtraH20 is a patented electronic device that offers a revolutionary solution for water treatment. This unique device of its kind, distributed exclusively worldwide by Ceccato , uses the technology of pulsed electric fields (PEF) to radically transform water, improving its quality and offering numerous benefits.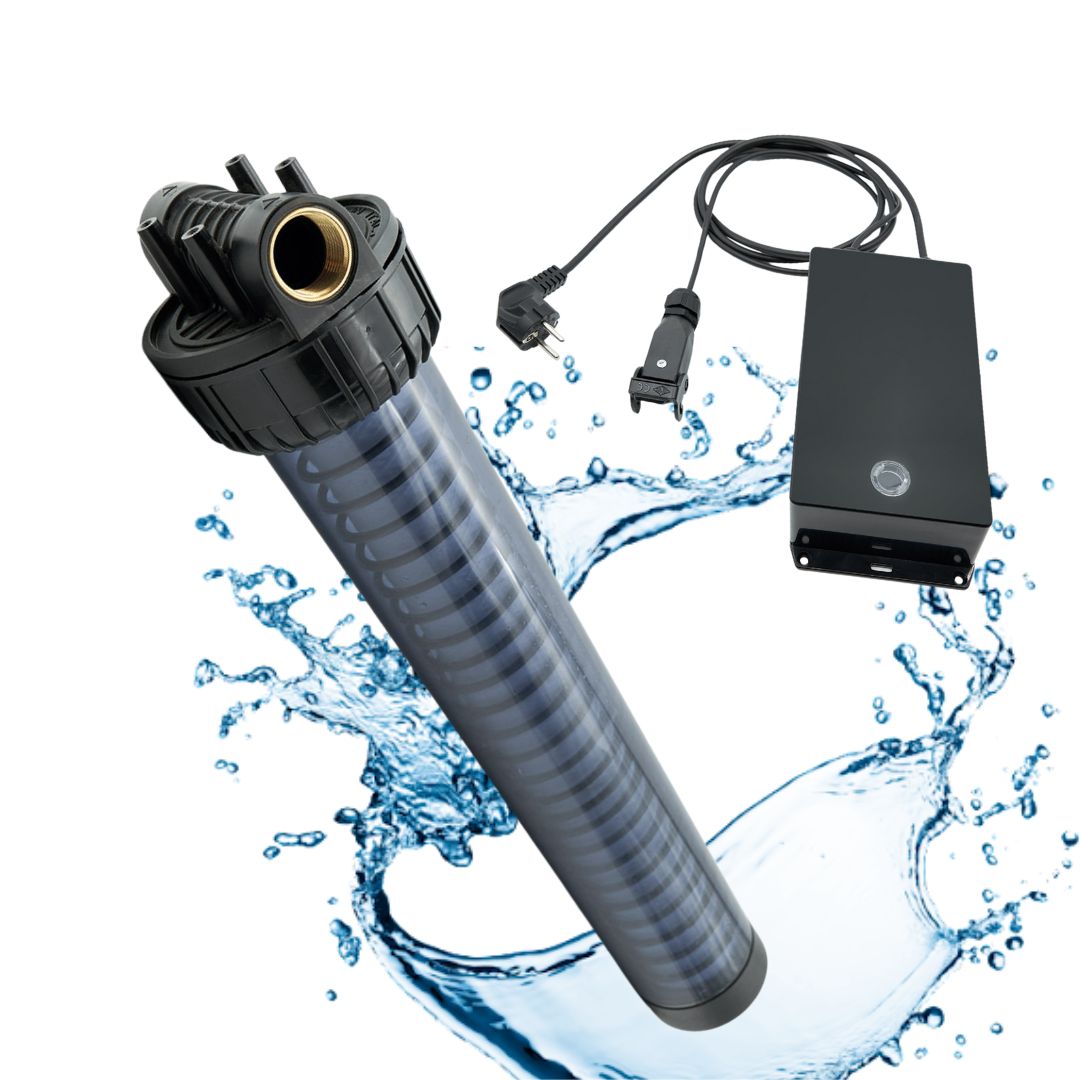 What is PEF Technology?
Pulsed electric field (PEF) treatment is an innovative technology that uses short, high-intensity pulses of electric fields. This technique has attracted scholarly attention for its effects on bacterial decontamination.
The action of the pulsed electric fields modifies the structure of the water, breaking the hydrogen-oxygen bonds and improving its wetting properties. This allows effective penetration into spaces and surfaces, increasing the cleaning effect.
Save with ExtraH2O
Reduce the maintenance cost of your carwash
ExtraH20 offers a series of extraordinary benefits for your car wash:
Savings on Chemicals: With ExtraH20, you can significantly reduce the use of chemicals in your car wash ( up to 40% ). PEF technology optimizes washing efficiency, reducing the need for additional chemicals and contributing to environmental sustainability.
High Quality Washing: Thanks to its PEF technology, ExtraH20 generates micronized water with extremely small droplets. These micro-droplets penetrate deep into the surfaces of the cars, guaranteeing effective washing, deep cleaning and unparalleled brilliance.
Elimination of Calcium and Limestone: ExtraH20 breaks down limestone, transforming Calcite into Aragonite. This means that surfaces washed with ExtraH20 will be free from annoying limescale residues, ensuring impeccable drying and superior washing results.
Antibacterial Protection : ExtraH20's pulsed electric field technology actively fights bacterial proliferation in the drinking water used for washing cars. This ensures safer water and hygienic cleaning for you and your customers.
Reduce the maintenance cost of your filter: The filter has no maintenance costs
ExtraH2O can be installed on any car wash system