Hyperion Tech 3.0
With Hyperion Tech 3.0 , you enter the world of the latest generation car wash. This plant is doubly productive , thanks to its ability to wash and dry simultaneously.
Its programmable articulation allows quick and flexible management of the washing and drying processes, reducing processing times and guaranteeing a high quality result.
Furthermore, the Hyperion Tech 3.0 is designed with a focus on energy saving , ensuring an efficient and sustainable washing experience.
Key elements
Self-adjusting metering pumps
Self-adjusting metering pumps based on speed and temperature: saving product combined with better wash quality.
ASBC (Adaptive Side Brush Control)
It improves the wash quality in the upper part of the vehicles by 20% compared with ordinary washing systems.
Vertical vector brush control
The vector system also applied to vertical brushes.
Programming washing cycles
Each programming defines a unique code identifying the client's settings.
Shape fit adaptive system
Tilt vertical brushes on vehicle rear window. The system decides whether or not to tilt and by how much based on the slope of the rear window.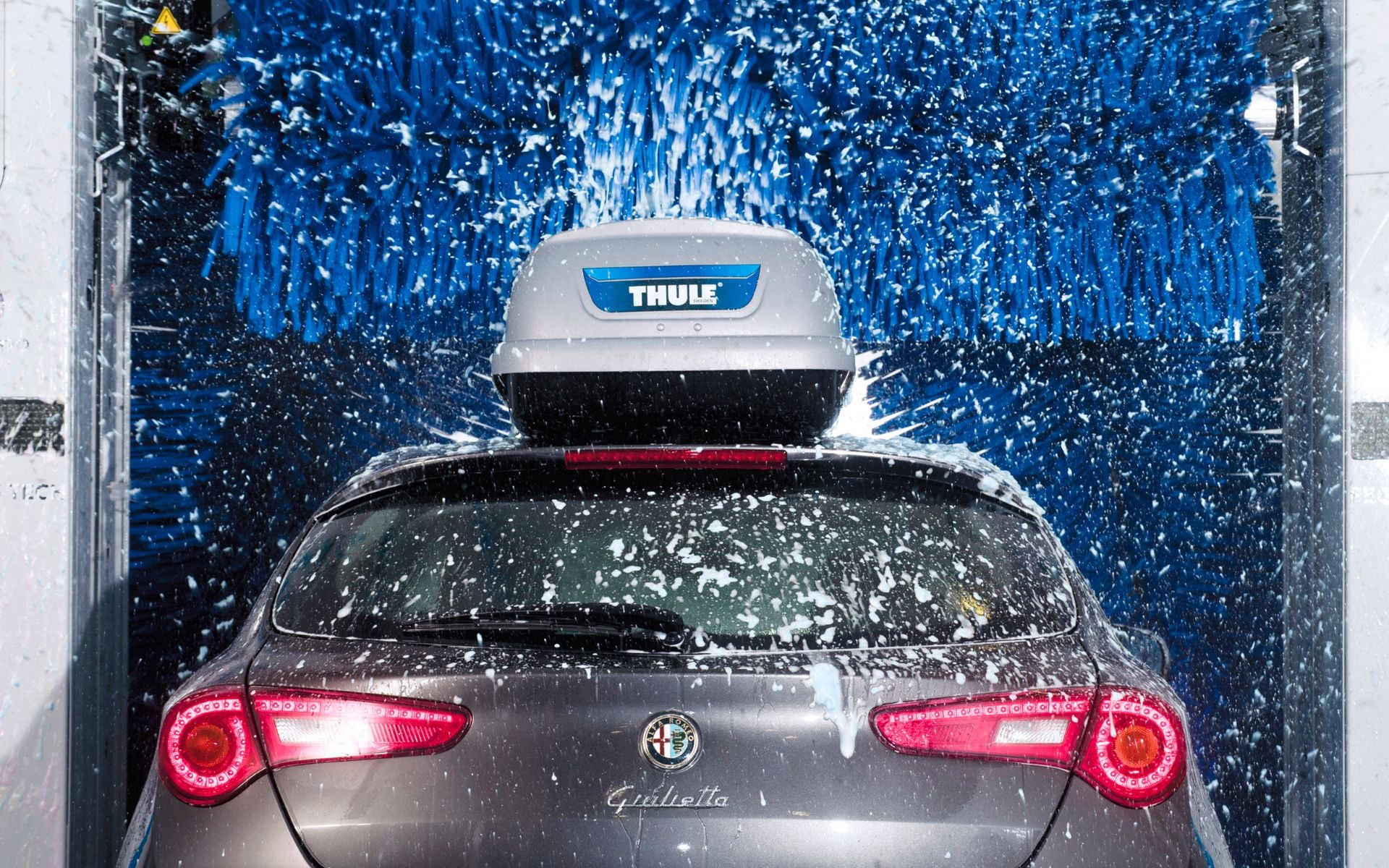 PROFILE CONTROL TECH
The intelligent washing system that adapts to your vehicle, without scratching or damaging the bodywork.
Thanks to a set of photocells, Profile Control Tech precisely detects and stores the profile of the vehicle and the particular shapes, instantly adapting the washing and drying components fluidly and without stops.
The Smart Shape system intelligently controls the brushes , adapting them to the shape of the vehicle and ensuring accurate and uniform cleaning , even in particular parts such as pick-ups, ski boxes, bicycle racks.
Wheelmaster
The perfect solution for removing the most stubborn dirt from the lower parts of cars, including the rims and sides.
Completely made of resistant and long lasting stainless steel , with high pressure nozzles and different combinations of use .
The independent dispensing of specific products allows cleaning over time and guarantees effective removal of dirt and dust from the lower parts of the vehicle.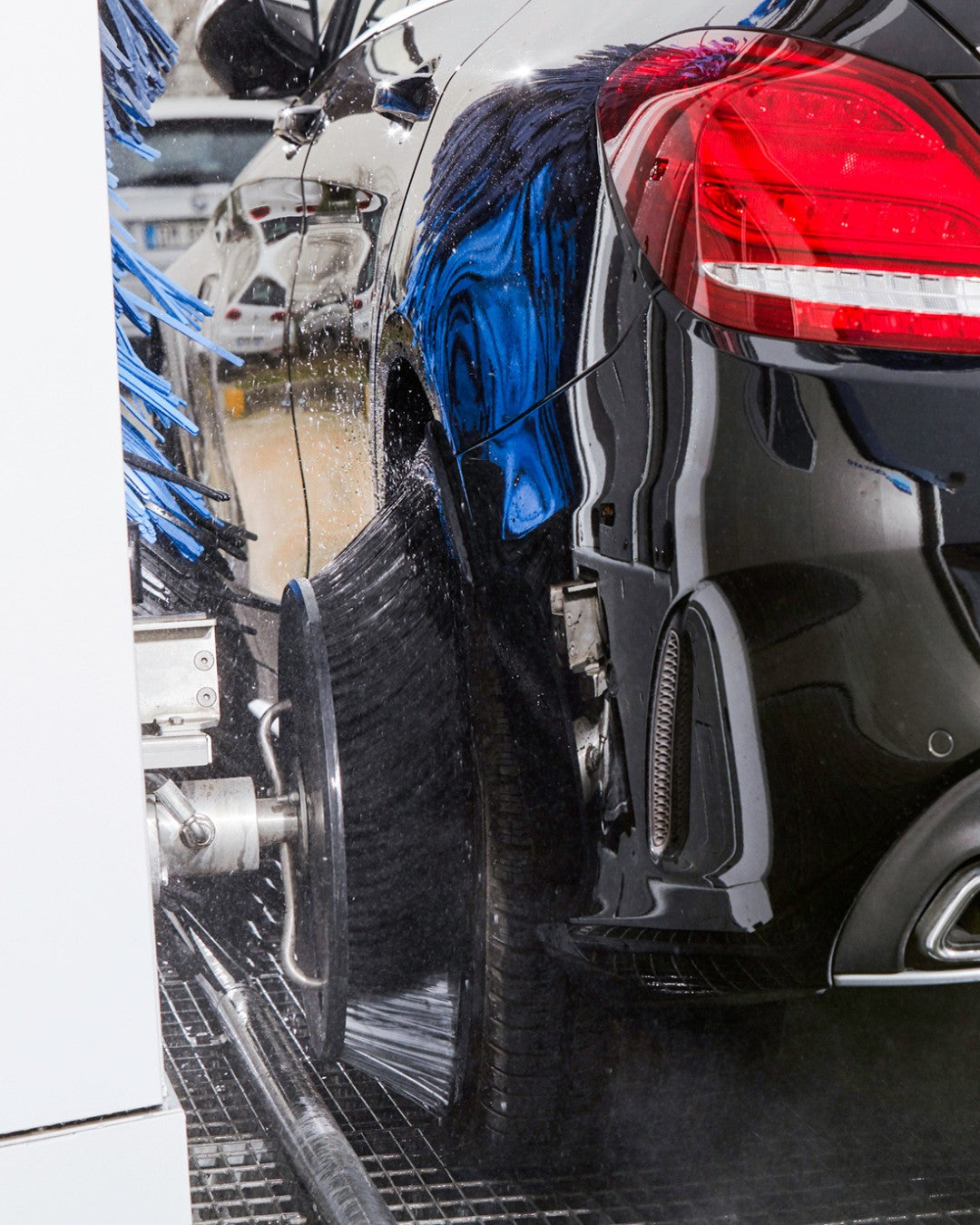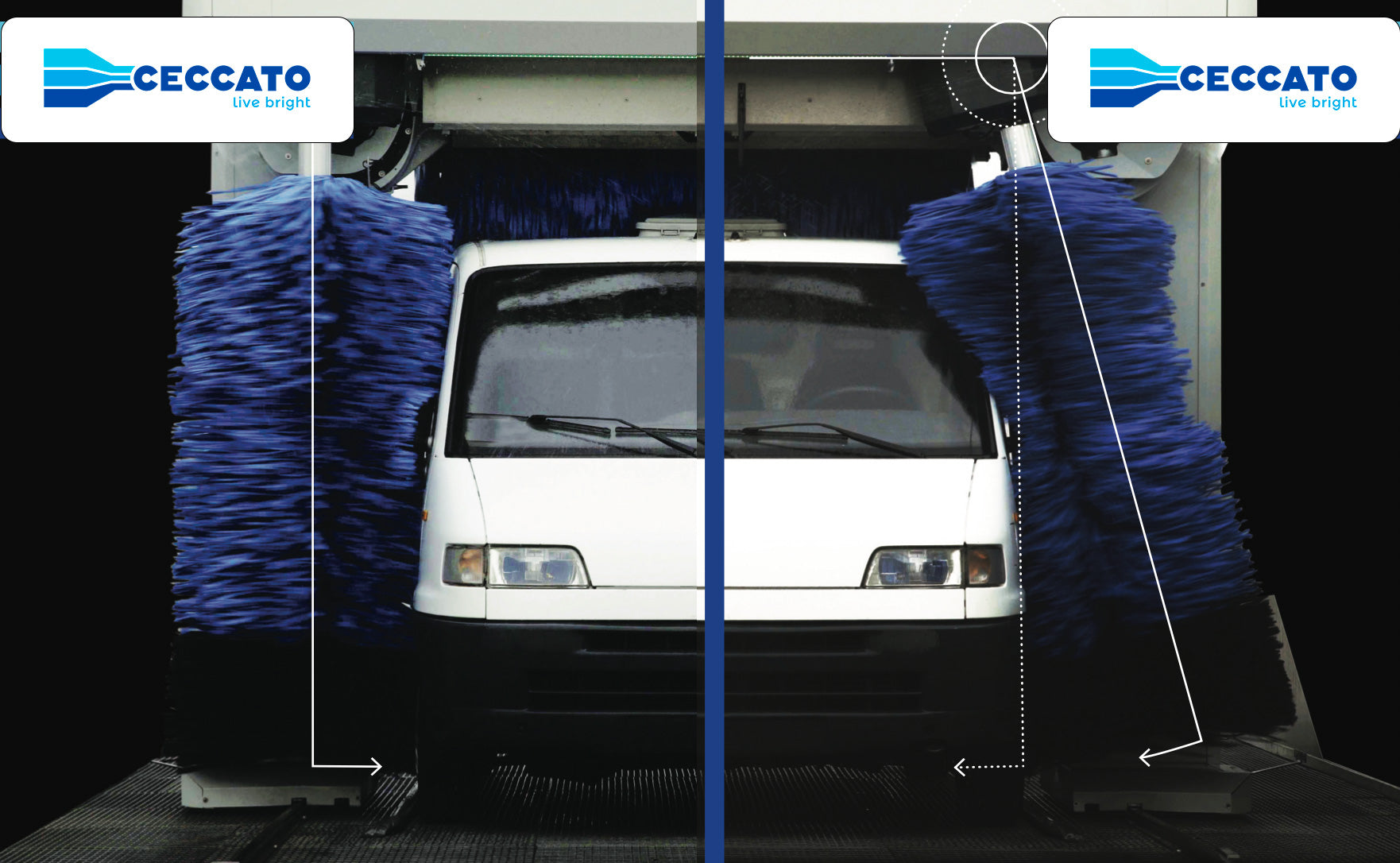 ASBC (Adaptive Side Brush Control)
The system recognizes the presence of taller vehicles and, instead of blocking the inclination of the brushes, engages ASBC, a device that keeps the brushes floating, so as to wash well also the upper part of the walls of SUVs and Vans, with a 30% increase in the washed surface .

The smart tilt
Thanks to a sophisticated HYPERION TECH 3.0 software system, unique in the field of double portals, it is able to independently decide whether to tilt the vertical brushes on the rear of the vehicle and how much to tilt them based on the inclination of the rear window to be washed.